La Renon Healthcare has been an integral part in serving the chronic segments in the Indian healthcare industry. After a thorough penetration in the market and unprecedented efforts to create a healthier society, La Renon ventured across the globe to meet its aspirational vision of creating a healthier world.
The global healthcare landscape had been picturesque for La Renon. Branching out into international markets has also helped the business to adapt to changing business conditions and take advantage of technological improvements prevailing in the global industry.
La Renon has footprints in more than 40 countries globally with 269 registrations and 90 applications which are under evaluation at ministries across the countries. The Company is geared withsound technical competence which yielded international accreditations. The strategy formulation for the international market, incorporates the factors that attributes to geographical reach and cost advantage.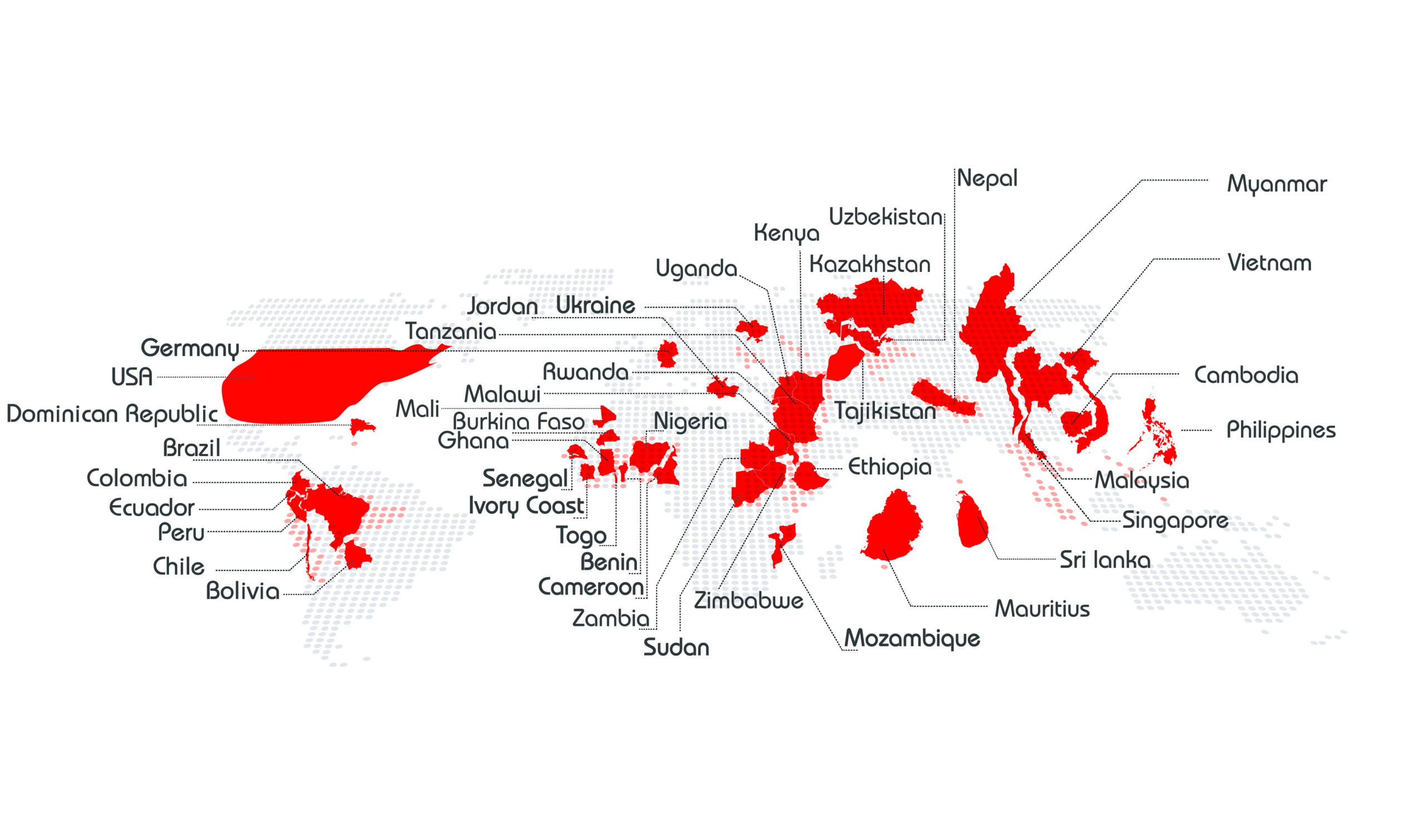 Along with the above mentioned products, the company is forging ahead in more regions at the same time. There are about 175 products in the pipeline which are to be introduced soon, to aid us in providing effective and quality healthcare throughout the globe.
Quality has always been placed at the apex of our functionality and the quality certifications we have received personify the same.
The plans and the efforts are persistent and thus is the result and the saga of the aforementioned growth. We believe that miles have been covered and yet we have many more miles to go!
Our Manufacturing facility is Approved by ministry of Kenya, Uganda, Ivory Coast, Tanzania, Malawi, Cambodia, Nepal, Ethiopia, Zimbabwe, Sudan.